My friends and I found this site by accident, wandering through a forest. A narrow, steep, rocky path brought us up to the top of the tracks, where we threw rocks at the lake below us.
Why does the threat of oncoming trains and the danger of three-story high pillars above shallow bodies of water give me a sense of immortality?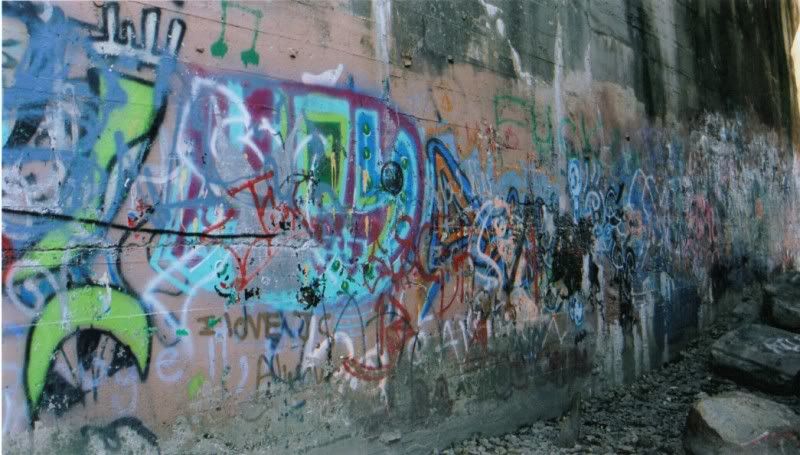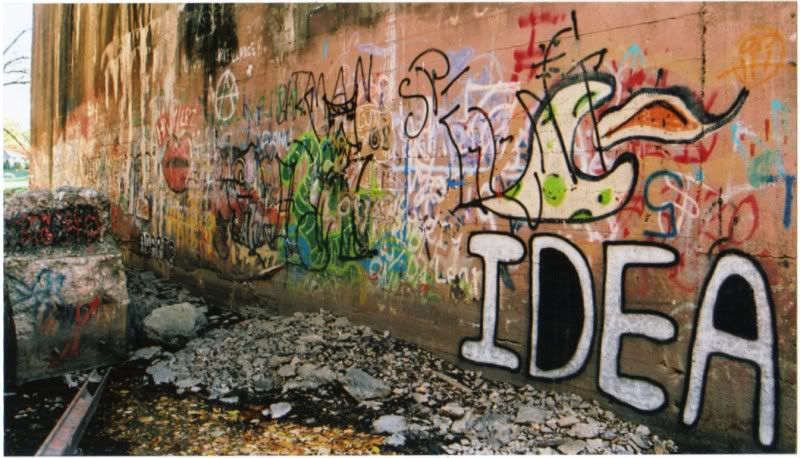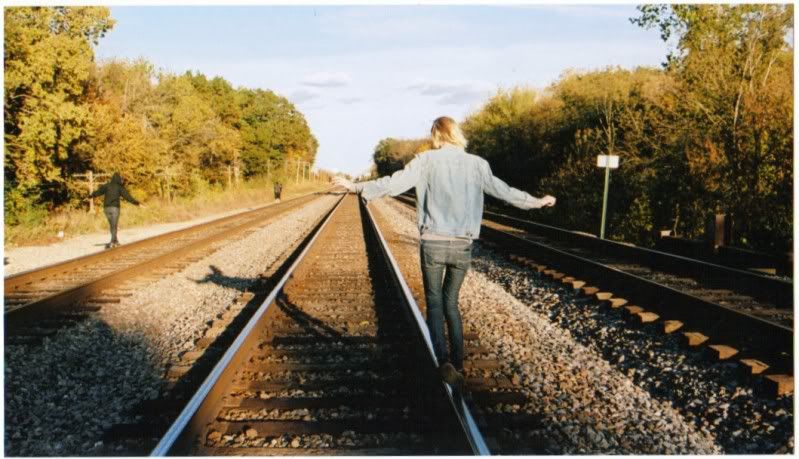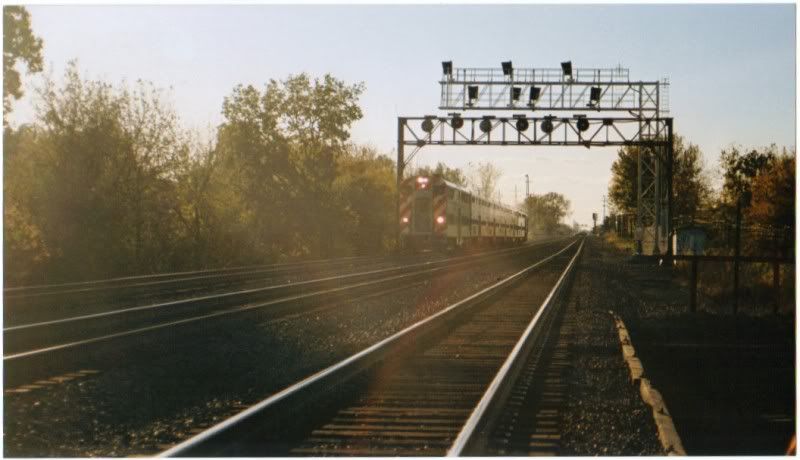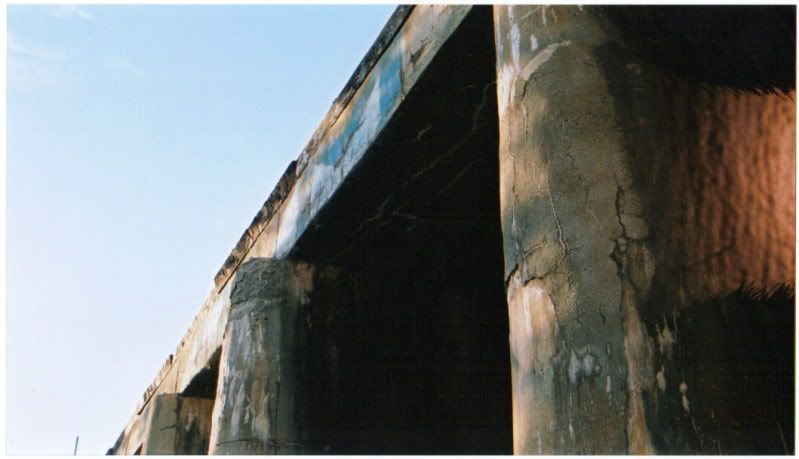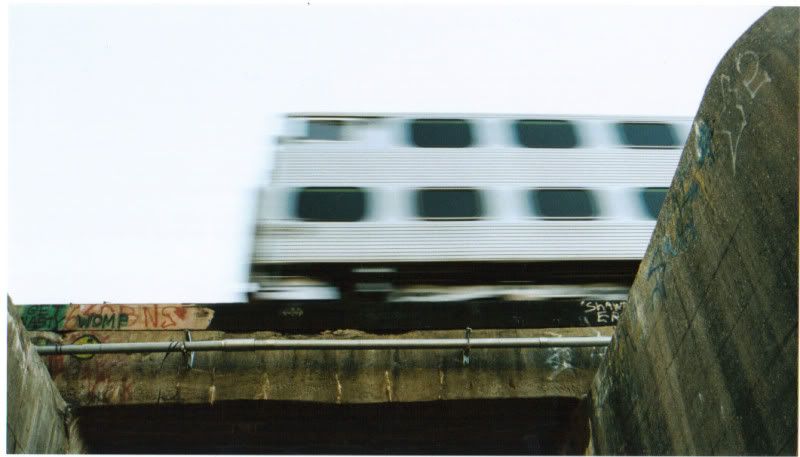 1, 2: Inspiring graffiti under the bridge. A triangle with an eye in the middle was captioned, "One Nation, Under
Surveillance
"... something to think about.
3. My balancing act. Mom's jacket, boyfriend's jeans
6. My favorite, I love the blurry train and the sharp concrete. The train rumbled by with a roar that shook the earth.